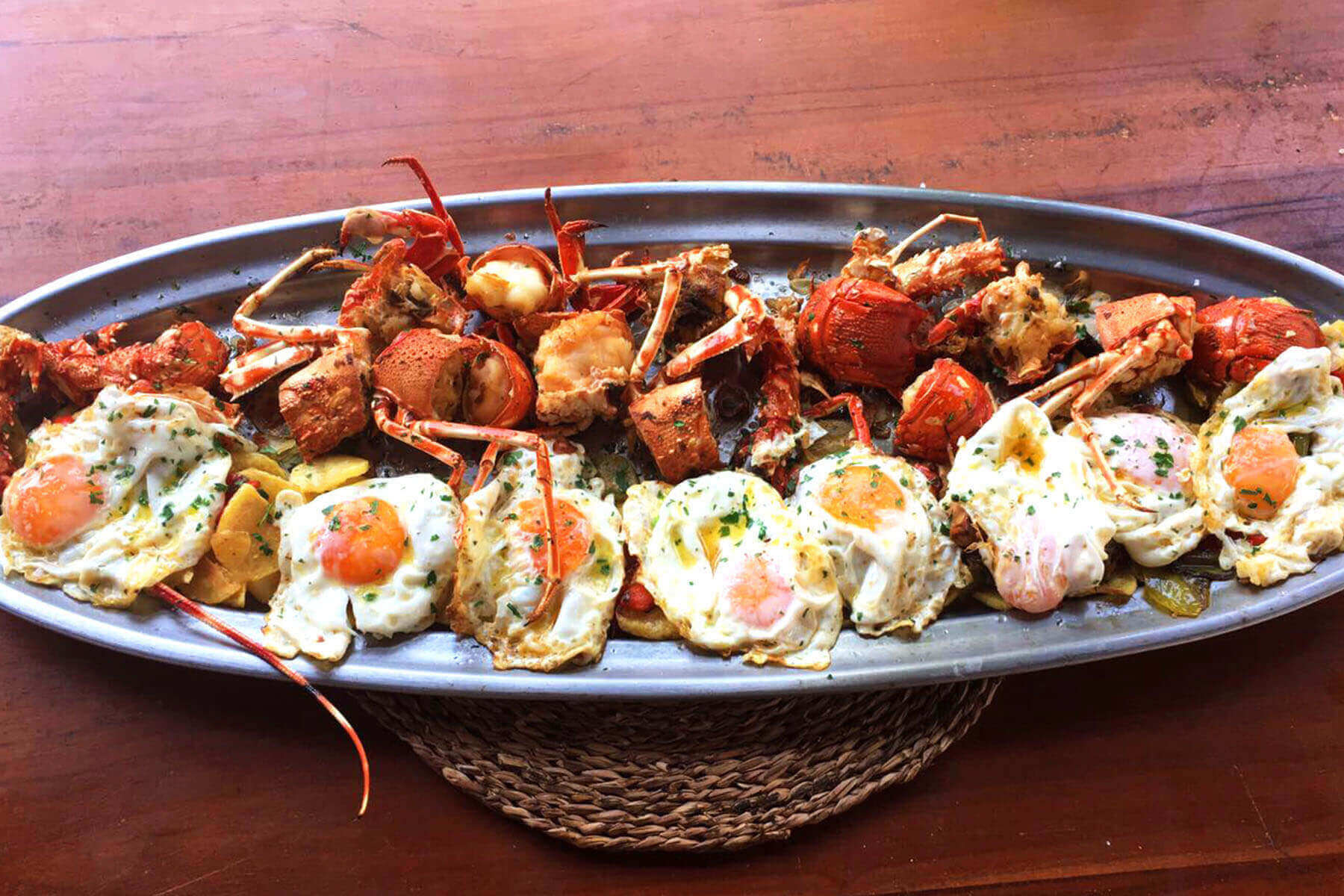 Recipe Details:
Difficulty: Medium
Prep time:00:20min
Serves:4
Type of food:
Ingredients:
Lobster: 1 kg
Ibiza potatoes: 1/2 kg
free-range eggs: 8
Red pepper: 1
Green pepper: 1
Head of garlic: 1
Hot chilli pepper: 1
Parsley
Olive oil
Salt
Pepper
Preparation:
Fry the potatoes, garlic and peppers in plenty of oil over a medium heat, until the potatoes are golden.
Place the potatoes, garlic and fried peppers on the serving tray. Using the same oil, fry the Ibiza lobster on both sides for approximately 5 minutes.
When it is cooked, remove the lobster from the heat, and place it on the serving tray. Next, fry the eggs (also using the same oil) for two minutes over a high heat, keeping the yolk raw. Place all the ingredients on the serving tray, and serve with parsley, Formentera salt and pepper.