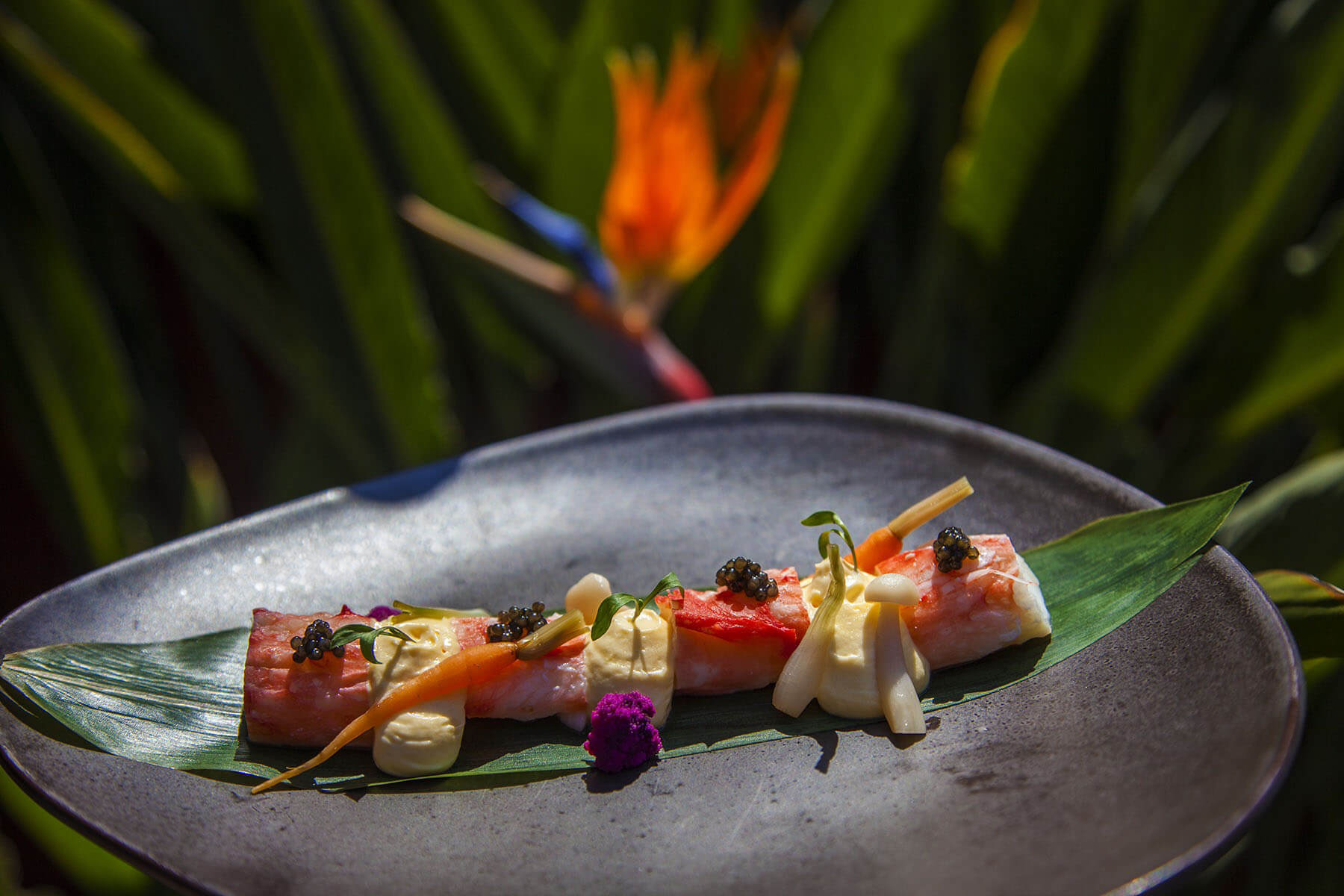 Recipe Details:
Difficulty: Medium
Prep time:12:00hours
Serves:1
Type of food:
Ingredients:
King Crab
Yuzu
Mini verduritas encurtidas
Preparation:
Select the best part of the king crab leg and cook it in its shell. Prepare a Hollandaise sauce base and give it a dash of yuzu to add a citrus flavour. Prepare a marinade to pickle the baby vegetables, and let them steep for at least 12 hours. Serve the king crab on a bamboo leaf, garnished with the pickled baby vegetables and the yuzu Hollandaise sauce.