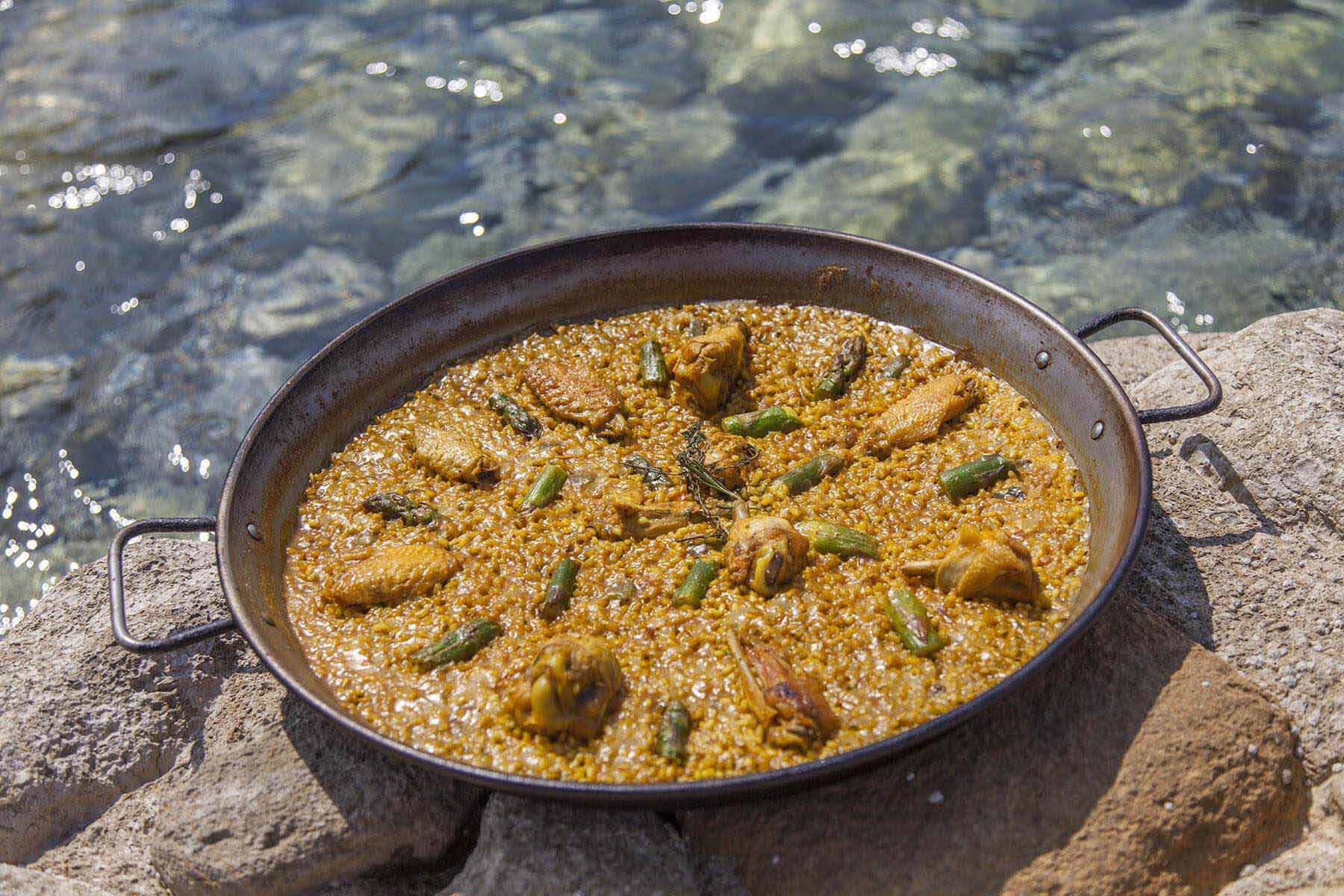 Ingredients:
5 asparagus
10 chicken wings, in pieces
250 g rice
130 g tomato
35 g chopped green peppers
40 g chopped spicy red peppers
25 g chopped garlic and parsley
1 g food colouring
1 spring of thyme
1 spring of rosemary
750 g chicken broth
Preparation:
Prepare the chicken broth and the chopped spicy red peppers with chicken liver. In a paella pan, seal the chicken wings and add the asparagus. Slowly add the tomatoes to avoid them caramelising. Add the chopped garlic and parsley and leave to cook. When ready, add the rice and food colouring until golden brown and add the chicken broth. Leave to cook. When the rice is ready, serve with a spring of thyme and rosemary and 2 pieces of lemon per person.