MAGAZINE
2020·07·27
Xavi Alba: "There's much more to being a waiter than being able to carry a tray. It is to be a good person"
Modest, hard-working, self-taught and, above all, "proud to be a waiter." Xavi Alba began working in catering when he was only 16 years old "as a punishment." In one of life's coincidences, that punishment awoke his true vocation. In 2011, he joined the front-of-house team at elBarri's restaurant Tickets, which has been awarded a Michelin star and three Suns from the Repsol Guide. He began there as a waiter and in time, rose up the ranks to become head waiter. Today, he manages the dining room operations across all the restaurants in Albert Adrià's restaurant group.
---
Why did you decide to become a waiter?
It all started as a punishment. I was never one for studying. I didn't like it, and I always did my best to disrupt everyone around me. My parents had a pizza restaurant in Barcelona, and they were fed up with my attitude towards my studies, so they put me to work in the pizza restaurant. I remember the first day I picked up a tray very well—because I dropped the tray and broke all the glasses. That was somewhat traumatic, but at the same time, I felt that I was going to enjoy the work.
What happened to make that punishment put you on course for becoming dining room manager for elBarri?
I worked in the pizza restaurant for a couple of years. Like any young catering worker, I was very anxious and totally self-taught. I learnt my trade by moving from one restaurant to another and by travelling around. Once I knew that this was my passion and that I wanted to make it my career, I began to get to know more restaurants. Until I discovered El Bulli. Then I found out that the Adrià family had a restaurant in Barcelona. I went to leave my cv there while the restaurant was still being fitted out. At that time, I was working as a manager in a restaurant belonging to quite a large chain. After two weeks, I got a call to say that I could start as a waiter—and I didn't think twice. Then I started at Tickets as head waiter, and later I took on the table reservations system for Albert.
You say that you were completely self-taught. Do you think there is a lack of training for the dining room?
Absolutely. Apart from that, the few that do exist are not that good. The dining room has changed 200% in recent years. But the syllabus being studied in relation to the dining room at catering schools today is the same as it was 15 years ago. This leads the people who opt to study catering choose the kitchen side, because that aspect really has developed, and the training they receive has much more of a 'wow' factor. There is much work to be done.
The dining room has changed 200%. But the syllabus being studied at catering schools today is the same as it was 15 years ago
What makes a good waiter?
A good person. It may sound ridiculous, but for me it is all part of the person's character. I can show you how to be a waiter, how to carry a tray… It isn't difficult; you don't need to be an architect. But there's much more to being a waiter than being able to carry a tray. You have to sell, you have to be attentive to the customers, show them you care about them… And if you're not a good person, and you don't care about your brother, what have you got to offer a customer you've never even met before? For me, care and passion are the distinguishing features of a good front-of-house professional.
So is there a lack of professionals with a vocation for the dining room?
Very much so.
Is there much hardship?
There should be more. (He laughs)
Do you think we have good dining room professionals in Spain?
Yes, there are some. But we're lacking too many benchmarks…
You talk about the "dining room revolution". Has the "revolution" arrived yet?
Not yet. I think the word 'revolution' is too general. I used to use it a lot, but as the years have gone by, I've realised that it's not a matter of starting a revolution, but of working to bring the dining room up to the same level as the kitchen. Without taking the spotlight from the chefs, of course. If the kitchen has evolved, the dining room must also evolve. And at present, that is not an easy thing to achieve. The idea still prevails that being a waiter is less cool than being a chef. And that makes it difficult to attract young people. Name a famous waiter, one you see on TV… there isn't one, is there? Now, think of a famous chef… Television and the media are partly responsible for making cooking into such a cool profession. Thirty years ago, being a chef was rather looked down upon—if you were a chef, you kept quiet about it. Now, fortunately, a career in cooking is something to be proud of. But that still hasn't happened with waiters.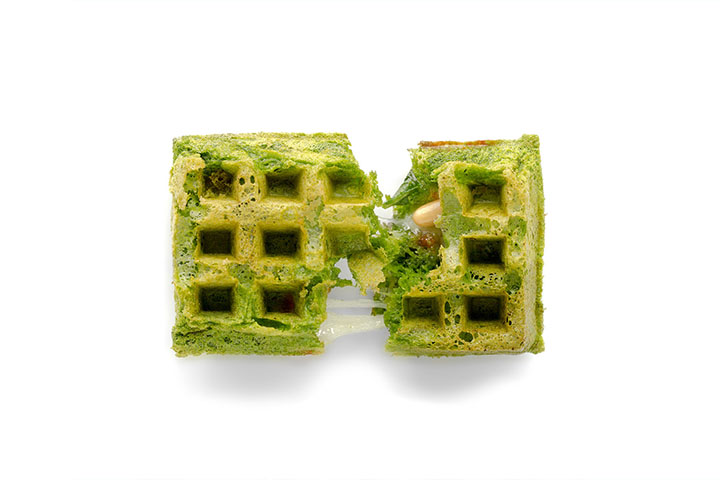 What is the kitchen-dining room relationship like at elBarri restaurants?
I think that is precisely one of the keys to our success. I, as the dining room manager for Albert Adrià's restaurants, have never had a dispute with a chef. There might be some friction occasionally. That's normal. But I'm always the first to try to restore harmony, because we're a team. A restaurant is not just the kitchen and not just the dining room: it is a team, and we are all one. For my part, I always try to keep relationships as happy as possible, because we are colleagues.
One of the keys to our success is the good relationship that exists between the kitchen and the dining room
How do you train your dining room team?
The best way to train the team is through working. Setting an example. It's no good explaining, "Do it like this because I say so;" you need to say, "Watch how I do it." I believe that, if a youngster starts work with us, and sees the head waiter serving coffee or waiting at tables, he will understand perfectly what his job involves. The best training is by example. Albert, at the moment, is working in the kitchen for 15 hours a day. Why shouldn't I do the same?
One of the things I most admire about Albert Adrià is his kindness towards all his staff
What is the most important thing you have learnt through working with Albert Adrià?
I've learnt so many things… I believe that 80% of what I know has been thanks to him. But I believe the most important part is the human aspect. It's one of the things I most admire about Albert: his kindness towards all his staff. The human relationship.