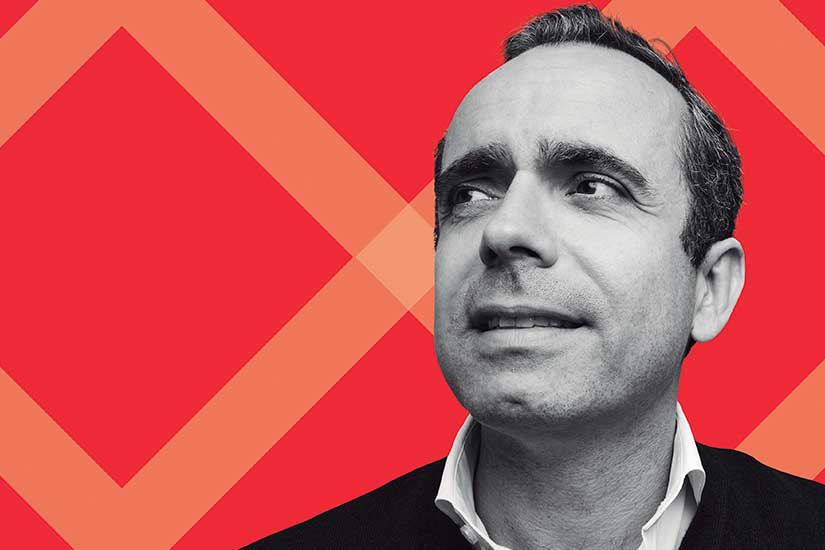 Café de São Bento is iconic among Lisbon's restaurants. The best part of an entire generation of Portuguese have graced the tables of this classic establishment since it was first opened more than four decades ago. Imbued with a traditional touch that can only be achieved with time, this long-established restaurant was recently acquired by hotel manager Miguel García. García's career, and life, have gone through quite the change, from managing teams of 800 to taking on the Café São Bento brand, a restaurant he feels thoroughly identified with.
How does such a life-change come about, from a highly qualified director of one of the most prestigious hotel chains to a restaurant manager?
I started my career in hospitality 22 years ago, working in the restaurant industry, in the kitchen. I interned in several hotels, before deciding what I wanted to do professionally. After making that decision, I went to study Hospitality at the Estoril School, here in Portugal, and then to Les Roches in Switzerland. I had the privilege of working in Portugal, Switzerland and Brazil in large hotels; the Four Seasons, Belmond Copacabana Palace, Tivoli Mofarrej and Tivoli Avenida.
I started in this profession in the right way – as they often say – "from the bottom". After working as a chef and a waiter, I went on to work as director of F&B, and then, after a lot of dedication and hard work, I became general manager while in Brazil, and later general manager of ten hotels in Portugal. In every hotel, my passion has always been in catering. For me, it's the hotel's bars and restaurants that really make a difference, they bring life to any hotel that wants to make a name for itself in the city.
I had been wondering about my future for a few years, whether to continue my career, which had become much more corporate, or to start my own business. After considering the risks, I decided to invest capital and my knowledge in what I know best and what I feel passionate about – the restaurant industry. The next decade is going to be challenging, I have plans to build a portfolio of restaurants in Portugal and perhaps even abroad...
How do you feel about this new venture?
I feel great. A lot of people have asked me about this change, what it has been like, and, I have to say, it has been really good, without a doubt. Of course, I don't have the same level of structure as when I ran 10 hotels with 800 employees... but it doesn't bother me at all. I'm doing what I love and what I decided to do – that's the most important thing.
Why Café São Bento, a Lisbon classic?
Since I decided to start looking for a business, I started researching restaurants in Lisbon that had consistent history, credibility and quality. Café de São Bento is a perfect example of this. The team that works in this great institution are the soul of the restaurant, and it has been an honour to work with everyone.
What new features will we see in the new project? Can you tell us about the future and expansion of Café de São Bento?
The main Café de São Bento, on Rua de São Bento, has existed for 40 years and, another branch opened up eight years ago at Timeout Market Lisbon. There was also, once upon a time, a CSB at the Casino do Estoril. This shows that the brand and quality are capable of growing. My plan is to consolidate the two existing restaurants and, with lots of careful planning, expand to other places in Portugal and, maybe one day, abroad...
You have a long-standing, attentive and dedicated team involved in the new project, what would you highlight about the professionals who make up Café de São Bento
People, in whatever business or service they are in, are the key to success. I know this sounds cliché, but those who don't believe it rarely succeed in management.
I knew the team at Café de São Bento, and this was one of the cornerstones for me when I talked to the former owners. Some of them have been working here for 20, 25, 35 years... These people are the soul of the restaurant and I dedicate myself to making sure they are satisfied and always involved in everything we do in this and future restaurants...